"Keep your lives free from the love of money and be content with what you have, because God has said, "Never will I leave you; never will I forsake you." Hebrews 13:5
___________________________________
It takes a bold man, to give up everything to be closer to his faith. One day, Jose Serrica, gave up everything and began to live his life as Jesus did-- directly working and living as those seen as the most ashamed of society.
After living in front of City Hall on SW 4th Ave, for three years, in hopes of sparking City Council's attention on the human rights that people experiencing homelessness deserve too, Serrica moved to and help start Hazelnut Grove, an independent homeless settlement, along Greeley. His main motivation was "to take a stand" and stop the Portland Police Bureau from sweeping out the people that live there at the time.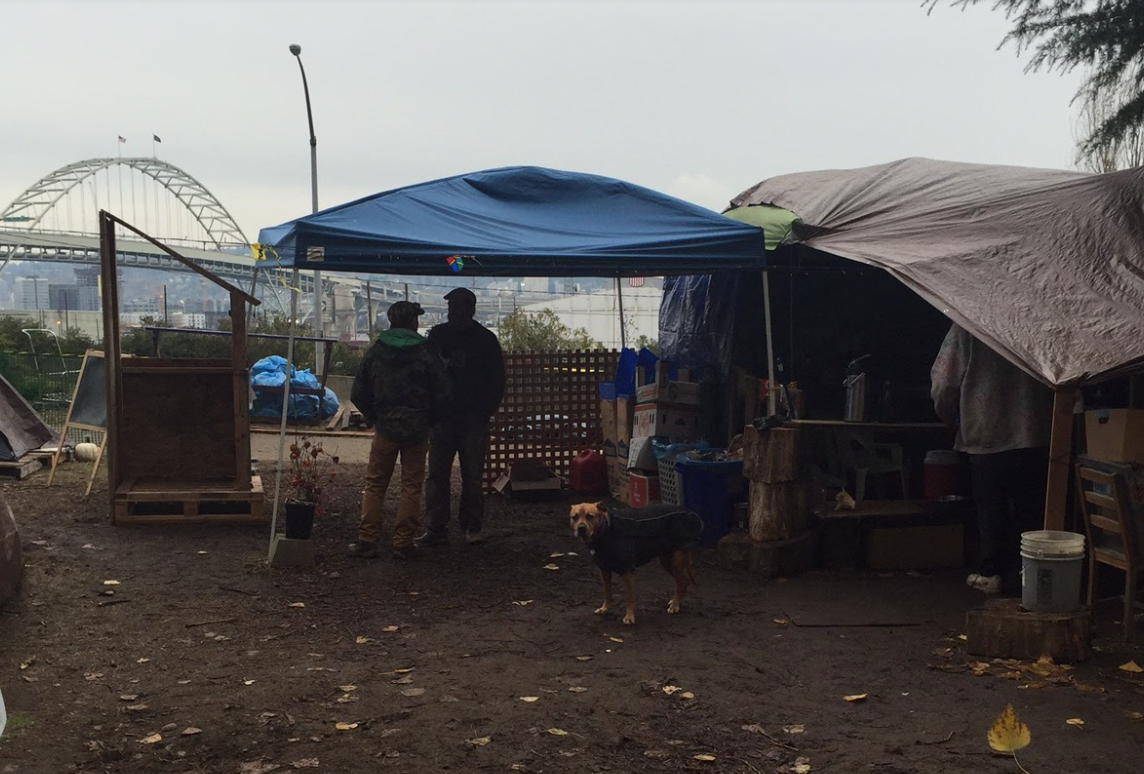 Since then, his philosophy of the detriment of money and wealth in our society has not wavered. Instead he has embodied Christ's acceptance of people through, creating a sort of a community outreach group among the, to thoroughly engage the homeless community within Hazelnut Grove with mental, drug and emotional trauma rehabilitation.
Along with building withstanding shelters, distributing food and creating a community, Derrick has been clear on allowing anyone-- white, black, Latino, Christian, atheist, male, female, gay or straight-- is welcome in the Grove.
Much more than a pastor, Serrica will take hold of your heart and make you think twice about the man on the corner.